5 lessons we learned (the hard way) during the pandemic

Last year, we shared how we survived one of the worst crises in the events industry due to the C0vid-19 pandemic: how we reacted, fought back, the business model, and operational changes we did.
One year after physical events were canceled (83% of our revenue stream), things are slowly starting to improve in some cities around the globe, as online events are decreasing.
We dive deep into the concept of resilience in our events with corporate clients. Ironically, the reality was that we had never experienced a huge crisis or difficult moment. 2020 gave us a taste of our own medicine, and put our resilience (as a team and individuals) to the test.
As we always try to make the best of crises and cherish the learnings from failure, Pepe Villatoro, co-founder of Fuckup Nights shared five lessons to put into practice a culture that generates resilience and innovation:
1. Role clarity: A key characteristic of our culture is that there is autonomy and ownership. If we have to go after someone to be proactive, collaborate and suggest improvements, it means we are failing. If someone is in their comfort zone and is not learning, is not challenging and improving themselves, they might not be the right person for our culture.
There must be clarity in a series of concepts to promote autonomy and ownership. I imagine them like a waterfall: Purpose (of the company) → Values ​​→ Strategy → Objectives (area and personal) → Key activities and KPIs.
If someone has understood and internalized these five points, then they have role clarity and can become a creator, not just a nine-to-fiver "getting the job done."
2. Psychological safety: This is another key concept that we work with our clients to generate resilient and innovative cultures. In short, it refers to having a culture and work environment where we feel confident to speak our minds without fear of reprisals. Statistical studies have detected psychological safety as one of the main characteristics of high-performance teams.
Psychological safety is always important to generate high engagement at work, and it is even more in times of crisis because it allows teams to move quickly, making mistakes and learning from them to iterate towards what does work.
3. Better done than perfect: When we are in the middle of the storm, we want to have results yesterday. Ideally, our tweaks and new models will quickly turn the tide for the better. The reality is that this rarely happens because there are no perfect ideas or hypotheses, and they don't tend to survive their first contact with the market. It is better to do and launch things to learn from the user or customer feedback.
Last year we launched a series of corporate content and experiences that were far from perfect. Thankfully, we decided to launch it anyways, and we learned that our corporate clients wanted it for their teams. If we had waited for it to be perfect, we would de still trying to perfect it.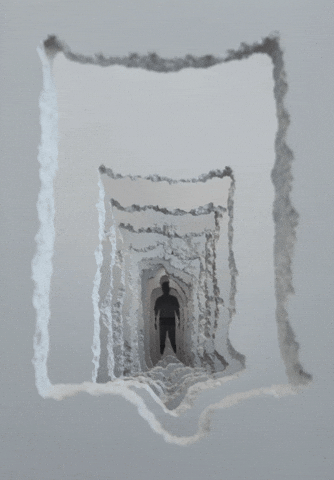 4. Crises show the true nature of people: Hard times generate strong reactions in people. During a crisis, a team member who used to do the unglamorous work when no one was watching and expected nothing in return is likely to become a key pillar of culture and results. A person who did things to receive recognition or personal benefit will probably become a problem when we all have to make sacrifices for the sake of the collective.
These difficult times can make it easier for you to identify the kind of people you work with. They have a positive or a mercenary attitude, and they better leave the organization.
5. Think long-term: During the heaviest moments of 2020, many people and companies ran like headless chickens because they had no clear purpose and were thinking only of the immediate. Think long-term to make quick decisions but in the right general direction.
What is long-term? I like to think about where we want to be 100 years from now when it comes to vision and purpose because it makes it easier for me to see basic human behaviors. When it comes to strategy or difficult moments I ask myself: What am I going to think about this in 10 years? Which helps me make better decisions that come more from my head and analysis rather than my guts.
We are beginning to recover from this pandemic and the economic recession it has generated, but at Fuckup we are faithful believers in living life without filters and sharing experiences to generate abundance. I hope these learnings serve or inspire you in these uncertain times. We will continue to share our experiences to learn together.
Pepe Villatoro
Fuckup Nights Co-founder
Pepe Villatoro is a globally awarded serial entrepreneur. He has created 5 companies, and was the WeWork Director for Latin North America. He is the co-founder of Fuckup Nights, a movement present in 330 cities in 90 countries, and collaborates with governments and companies to help create a shift in mindset. He loves travel, a good meal, and good conversations.