Banned from Youtube: Our top learnings

What a year 2020 was… right? A true roller coaster of emotions and sometimes, unexplainable bullshit.
We recently shared some of the obstacles we've faced as an event based company during the COVID-19 pandemic. Now, we're looking forward to telling you all about the dispute we've had with Youtube, the termination of our official channel (which had always been the primary platform for our content) and the exciting project ahead.
Long story short. One hot quarantined summer day, after having violated several of their community guidelines… repeated times, Youtube, without prior notice, took down our channel. Yeah, our 10k subscriber channel.
Ouch.
But hey, we're Fuckup Nights! We have to take the good from the bad, right? That's what resilience is all about.
Although we're still not 100% clear which of our videos caused this decision, the fuck up has led us to research how video platforms work. Now we have a better understanding of the implications and regulations around creating audiovisual content for social media.
So, whether you're planning to start your own Youtube adventure or know someone who is already on it, we're here to share some insights and learnings that we hope will be helpful.
Don't do GOOD things that might look BAD
Common sense, basically. Avoid using words that out of context could be misunderstood.
You need to be conscious that sensitive content might be allowed on YouTube and other social platforms but only if the context justifies its publication. Adding detailed information to your videos will help users to find them and also to understand your message and intention. Above all, this information helps the YouTube team review your video if it gets flagged by algorithms.
Here is a list of things to consider before publishing your content: (Many of these might sound obvious, but you never know)
1.- Sex and Nudity
You should be aware that the content you create might be sensitive to either bots or humans (or both!). In our particular case, the word Fuck in our brand name and our "without filters" call to action could have been misunderstood by algorithms and resulted in our channel being flagged for sexual content or hateful/vulgar speech. (oopsie)
A possible Fuckup:
We created a live stream event with the title

WOMEN WITHOUT FILTERS (oops?)


This kind of copy might generate a red flag, especially when you are inviting people to visit an external site with the legend "watch more".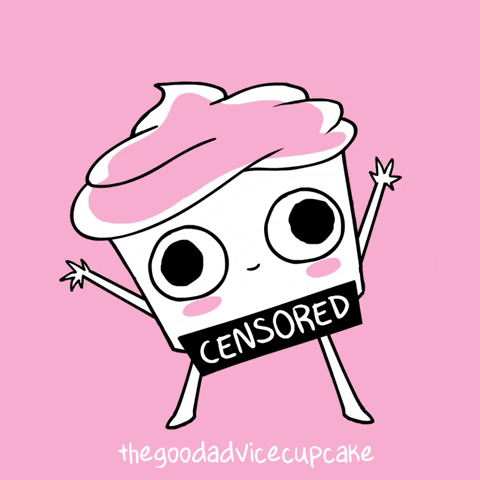 Also you have to consider that cultural differences can trigger people to manually report your videos…even if it's a joke. If you are not sure if something might be found offensive, Youtube recommends censoring (pixelate, blur, mute) imagery and sounds. (We know, censorship sucks).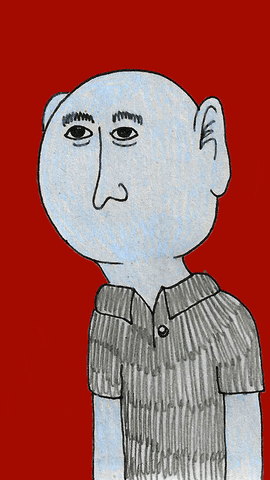 2.- Hate Speech, Harassment  & Vulgar language
Youtube pursues hateful content and comments so using vulgar language and offensive words can also trigger algorithms. (oops, we did it again…)
Keep this in mind and provide an accurate description of all of your videos, especially for content that addresses sensitive topics such as discrimination, harrasment or scams.
3.- Criminal Organizations + Harmful & Dangerous situations
To keep its community safe from physical and emotional harm YouTube is actively pursuing any content creators that could teach people how to be involved in criminal or dangerous activities and shows no tolerance for this type of content. 
So please, be careful with clickbaiting titles, especially with sensitive topics. We learned this firsthand.
A possible Fuckup:
Creating a speaker story video title:

THIS IS HOW I WAS PART OF AN ONLINE CASINO SCAM
 Also we have to add that content selling certain illegal or regulated goods and services is not allowed on YouTube. It doesn't matter if some of these activities are legal in  your country. 🙁 That's why videos are always required to include a clear title and a description which indicates the intent of the content. This helps the Youtube team to quickly* review your content so that you don't have to pay for the bad practices of other creators.
*not always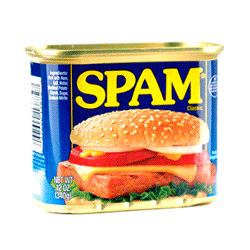 4.- Spam Behaviour, Copyright & Live Stream Abuse
We all agree that piracy is not ok…Right? Well, maybe you've become a pirate without even knowing!
With the lockdown many people started creating more and more live streams, but have you thought that maybe you are showcasing content that doesn't belong to you? If you play music during a live stream be aware of copyright infringements. To keep it simple, if you want to play safe, we recommend using music from authorized music libraries, especially if you have plans to monetize your content.
Also we should mention that YouTube has some restrictions on content where the main purpose is to invite people to leave YouTube for another video site. This is something that is often done by pirates from illegal platforms streaming tv series & movies. So be aware of that!
In short, things to keep in mind when uploading content

ALWAYS UPLOAD VIDEOS WITH A CLEAR TITLE.

GENERATE A QUICK DESCRIPTION TO BE INCLUDED IN YOUR VIDEO. DETAILING THE "WHY" OF THE CONTENT WITH THE CLEAR INTENTION AND ITS PURPOSE.

AS AN EXTRA YOU CAN ADD A WARNING AT THE BEGINNING OF THE VIDEO INDICATING YOUR VIDEO IS TARGETED TO MATURE AUDIENCES. THEREFORE LANGUAGE & IMAGERY DISCRETION IS ADVISED.

IF YOU CONSIDER A SPECIFIC CONTENT MIGHT NOT BE SUITABLE FOR YOUTUBE GUIDELINES, BETTER TAKE IT TO A DIFFERENT NETWORK.

DO NOT SPAM

DO NOT VIOLATE COPYRIGHT!
And although we lost so many subscribers, this bad experience pushed us to take the step we've been waiting for: Our own platform.
Our own platform where, although our videos are still hosted on Youtube (for now), we're free to write, describe and name failure without censorship and without getting lost or hidden by algorithms.
So, we're pleased to announce that Fuckup Watch is out now! Mark it on your browser as a favorite and enjoy! There's already some really exciting content there and more to come. Please take a look and let us know how we can make it better? 
Thanks again for being part of this new stage in the Movement.