Conflicts: controlling the uncontrollable
You'd have thought that since Fuckup Nights is a company dedicated to sharing the failure, having the difficult conversations and helping people to break paradigms, we'd easily be able to face conflicts and that our HR (or "People" as we call the department) would be fully prepared to solve them. However, sometimes it's easier said than done. 
Fuckup Nights case study
FUN Friday is a weekly "all company" meeting where our team has interesting and sometimes, random conversations and collective reflections. We use this opportunity to connect and get to know each other on a more personal level, especially with our remote team in Mallorca, Spain. As the team has been growing the format has been evolving.
Gradually, that fun and familiar space for sharing and sparking conversations turned into a more corporate/serious type of meeting and a few weeks ago, this caused a conflict.
A FUN Friday meeting before the pandemic
As the head of People, I've been working on strengthening our culture and improving processes in order to connect and grow as a team. I lead these sessions and therefore, solving this conflict was a task that I was responsible for. 
I facilitated an open space with the people who had voiced an interest in improving these meetings. We formed a type of committee and began organizing the upcoming sessions according to some topics of interest. However, when I presented this plan to the rest of the team, there was a concern about the choice of topics and how to use the time in our agendas in a more efficient way.
This situation generated even more frictions and after numerous meetings and conversations about the future of this space, we finally reached a solution. However, I realized I was feeling really uncomfortable, I believed I had to solve every inconvenience in the team.

In my head I had thoughts like "We can't be mad with each other, we are this cool movement about culture and resilience", which made met feel really desperate, but also responsible for the way everybody was feeling.
While carrying out a post-mortem of this situation, I reflected on the importance of accepting that disagreements happen and sometimes, these disagreements generate conflict. This is completely normal when humans with different ideas and priorities work together. If a large team agrees with something 100%, it's likely that they are hiding a disagreement and holding back their opinions, a situation that sooner or later will lead to further conflict. 
Your conflicts don't define you

I can honestly admit that this professional conflict affected me in a personal way, as I felt that the cause and the solution were my responsibility. These are some learnings that I took from this process. 

1. Acknowledge and take the labels off my emotions: We tend to classify emotions as either good or bad. Feeling sad or angry is seen as negative and should be avoided. We tell ourselves that we shouldn't feel those emotions because we are not that "type" of person. This behavior is damaging and can block us from coping with our feelings correctly.
It's important to accept emotions as they are: just a moment in our lives that will eventually pass, and let them flow. This way we can avoid the anxiety and frustration of feeling these "bad emotions".
Don't assume all the responsibility:

Being responsible for a team or project we tend to assume responsibilities that are not completely ours sometimes it's better to create a space for the people involved in a conflict. Wanting to solve it all by yourself and assuming it's your individual responsibility will only drain your energy and limit your ability to see the bigger picture. 
Sometimes people just want to express their feelings and to be heard, without expecting a magical solution. So chill, it's reasonable for people to look for and propose their own solution as well.
3.Don't be afraid of conflict: We've been raised in a culture where confronting others is disapproved of and can result in being  socially labeled hysterical or moody. That 's not true. The reality is that if you feel uncomfortable or upset, the best solution is to express it and start a conversation with the counterpart. Being over-polite can cause us to hold back emotions that will often surface  in harmful ways as we try to suppress them.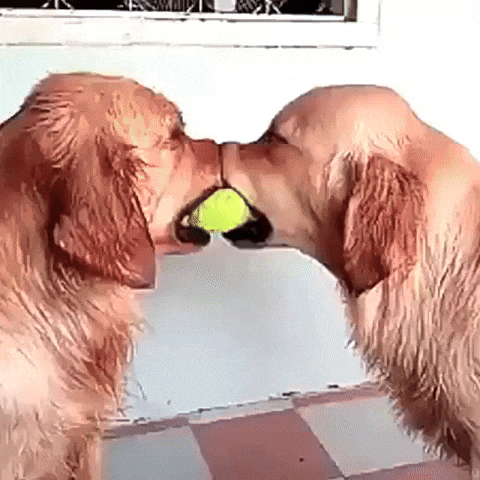 Conflict is a part of our lives and the everyday coexistence with others, denying it will eventually lead  to bigger problems and can generate dishonest relationships with others.
I'm still working on how I see conflicts and feeling angry. I realized that I still feel ashamed of getting mad, as I tend to believe I'm the kind of person that shouldn't feel that. This has helped me to recognize, accept, and let my emotions flow, in order to find the best solutions.
What's the first thing that comes to your mind when you hear the word "conflict"?
Ileana Castro
People & Admin
Following the best practices of failure by doing business with her best friend. At this moment, she is leading the People area in Fuckup Inc. helping people breaking free from their paradigms. Loves long and deep conversations, long walks, traveling, and swimming.