Fyre Festival: Fuckup Nights Edition
While some people decide to start their own organizations, some, feeling tired of the same old lineups, decide to start their very own music festivals.
The entertainment industry might sound more exciting but it is certainly not immune to failure. From a kind of Burning Man in Argentina, to an apocalyptic venue in the middle of nowhere, we've heard some cool stories about failed festivals. This time, Fuckup Nights Co-founder, Charlie shares his story about how two weeks before launching the first ever "failure festival", (and having already bought some plane tickets), we cancelled and almost ended up in a Fyre Festival-like situation:
In 2017, after four years of celebrating the anniversary of FuckUp Nights with epic parties, incredible concerts, and great stories, we decided to take it to the next level.
The idea was to do something that we had never done before, and that we had always thought was a great idea–gather as many Fuckuppers (Fuckup Nights organizers) as possible from around the world in one place, and for the first time bring together all the incredible and creative ideas that help us create this great movement, exchange ideas, share stories, and more importantly create a future together for Fuckup Nights. And on top of that, we'd kill two birds with one stone and have a celebration of our 5th anniversary, an important milestone for any organization.
It all sounded amazing, so we decided that we should make it happen and I became the project leader. Nothing was concrete, it was a lot of incredible ideas in the air. When we sat down to plan it all out, the project turned into a bit of a monster: 
"An event for more than a thousand people with national and international bands and speakers in the Mayan Riviera and with people from more than 70 countries traveling to Mexico."
In hindsight it sounds totally unreasonable, but at that moment it sounded like the event of a lifetime.
We started by defining the place. We decided it would be in Puerto Morelos, 30 minutes from Cancun, in September, the month of our anniversary. From there, everything else would be defined on the fly. This is how we got to work designed the branding and the name of the event: Fuckup Riot. It sounded raw and it defined exactly what we wanted to achieve with the event. We did the graphic design, made a video to invite everyone, and obviously all this wasn't free so we began to generate expenses, which although were minimal, meant some risk.
After we scouted the incredible, tropical venues in the Mayan Riviera, they all seemed amazing, but there was one of them that blew our minds–a polo field in the middle of the jungle. We began to obsess over the idea of ​​doing it in the middle of the jungle, and that was how everything began to go a little off the rails.
We started to get in touch with talent, names like Quantic and Nicolas Jaar in music, and some others like Julian Assange and Sophia Amorouso as speakers. The ideas were out of proportion, not to mention that there were just two people organizing this thing (obviously with some intermittent participation from the core team of Fuckup Nights who couldn't be 100% involved in the project because they had other responsibilities in their daily work).
As the weeks went by, the planning seemed to be going well, however in the fundraising department the panorama was not looking good. We had decided to separate the financing model in two: the anniversary festival would be funded by sponsorships, ticket sales and consumption during the event, and the gathering with the fuckuppers would be paid for by selling packages that we had designed for them.
Unfortunately we never got the sponsors and all the obsessive details of the project did not seem to help convince many brands to invest in the event.
At the same time the purchase of packages by the fuckuppers wasn't moving at the speed that we had imagined. All this added to the reality that Fuckup Nights as an organization was not in a position to cover the costs of the event (to give you an idea, the budget of the initial plan was $4 million MXN, over $200,000 USD).
The event was publicly launched two months before the date, which put us in a bad position. As time went by, the workload and the pressure to get resources increased. We made updates inside the team and every week we were reducing the scope and budget, but the idea of ​​canceling never crossed our minds. Negotiations with talent continued, and the search for funding too, but without much success.
A few weeks after the public announcement of the event and within a month of the tentative date we decided it was time to have a difficult conversation inside the team. We analyzed the state of things and it wasn't good at all. I remember that it was a call of no more than 30 minutes, and we decided that the project would not continue. It was a very hard time for me.
"It meant many months of work down the drain, but more importantly, the failure of something I had dreamed of since we started Fuckup Nights."
What followed was to stop everything, notify speakers that there would be no event, notify fuckuppers who had bought plane tickets, and reimburse those who had paid for packages.
"It was a week full of anger, sadness and frustration, but more than anything, an analysis of what I had done wrong."
Why hadn't it worked? I put a project that I love so much at risk. I had a hard time understanding that the passion you feel for something can maybe go too far, and can become your main problem.
All this gradually dissipated over time. It disappeared from our radar even more with a much more painful event for all Mexicans that was the earthquake of September 19, 2017 which happened only four days before the planned date of the Fuckup Riot. In the end, our anniversary that year was full of mourning, respect, and aid to those affected by the earthquake.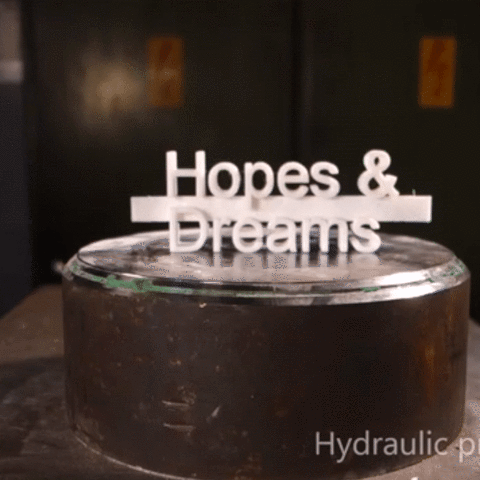 In retrospect, although the reason for suspending the event was the inability to procure resources, the real fuckup lies in not measuring the needs of an event of that size, plus the obsession of doing it exactly as we had envisioned. Truth be told, we almost had our own Fyre Festival. Fortunately, after a few thousand pesos in expenses, we stopped in time, and this is where I thank the team that helped me understand the situation and control the damages.
After everything, and a couple of years later, I think it was a great experience. Obviously, based on the philosophy that we created in Fuckup Nights that "all garbage is recycled", I am convinced that someday, hopefully not too far away, we will organize a Fuckup Riot successfully, with of course, as is our custom, many fuckups.
And everything we did or didn't do in 2017 will help us to organize the best event of our lives. So we'll see you at the MOTHERFUCKING FUCKUP RIOT! Peace and love.
Carlos Zimbrón
Fuckup Nights Co-Founder
Fuckup Inc Co-Founder, architect, Necaxa fan, his second name is Manuel. Hates writing short bios for blog posts.