It's never too early to share the failure 
Even though failure doesn't discriminate, when we talk to people, sometimes they feel like they're too early on in their career to have failed. And while you may not have had the chance to nosedive a company yet, or crash and burn a major account, there's still plenty of opportunity to fail (even if it's just a little one).
So we asked some people from the team to share a failure from when they were first starting out in their professional careers:
Yannick, Global Business Development Lead
"Once, in my first job as a community manager for a major drink company that you've very likely heard of, I was using my brother's computer, and accidentally left it logged in on facebook with the company account. Not realizing this, my brother then later posted a political complaint thinking it was his own profile."
Jade, Global Community and Operations Coordinator
"When I was fresh out of uni I did a 2 week work experience placement at one of the world's best and oldest ad agencies.
I absolutely loved it, and wanted to stay, so everyone was telling me to apply for the graduate scheme. It's super tough to get in as they receive 1000+ applications and take 10, but I felt pretty confident about it!
So I submitted the application and heard nothing for a couple of weeks, so I went back to check my application and… well, it turns out I hadn't completed the first box on the form… my name!! So I sent them a grovelling email about it, but needless to say, I got a rejection. Turns out attention to detail is pretty important if you want to work for a global advertising agency"
Rich, Social media & design
"The overly positive feedback after concluding my internship fed my ego and made me believe that my professional career would be brilliant and amazing. 
4 months looking for a job proved me wrong. At one point, I was so desperate and disappointed enough to accept ANY job, and I got into this creepy business association, with a miserable salary, inflexible working hours and a terrible organizational culture based on religious beliefs… and the bible.
At that time, I was also coming out as bisexual, and I was starting to date my current boyfriend. After some months pretending I was straight and he was my cousin, following beliefs and values I wasn't really comfortable with, and working with the worst hardware and offices. I finally decided to quit… or at least I tried.
Once again, my ego won when one of the partners told me "Maybe this work was too much for you, maybe you just couldn't take the challenge." So I  decided to stay a little bit longer to prove them wrong, still pretending to be someone I wasn't in a place I really hated."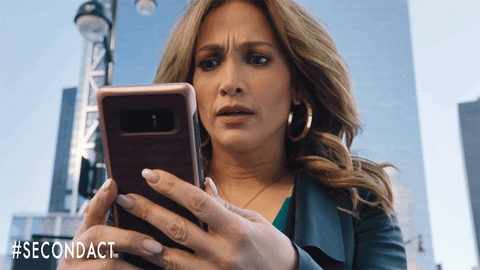 Daniela, Community Coordinator
"In my first job after college, I worked for an organization that promoted foreign investment in Costa Rica, as an assistant to the life sciences manager.
One day, someone from China called the office with the possibility of a direct investment and, while my boss was waiting for that call, I started to get the basic information from them. Suddenly the call was cut off, and before then it hadn't occurred to me to ask for a number, or email, or point of contact from them.
So rather then tell my boss that I had screwed up, and I didn't know how to contact them, I started looking through the phone's call history for the number, and while I found the number, I didn't know the person I was talking to's name. So I tried to explain this to the operator, but I spoke English and she spoke Mandarin, and it just didn't work out.
I ended up telling my boss that maybe it was a ghost investment, or not real."
So, today's lesson? Failure can happen, and it doesn't have to be something monumental to share and talk about it. 
Have a failure (big or small) to share from the early days of your career? Let us know on our social and #sharethefailure – we'd love to hear them!