Resilience: a concept within autism

"It's likely your son will be unable to speak", "He won't go to a regular school", "He won't learn to read and write". Pilar Londoño heard those words while she was just starting the journey through autism with her son Martín.
Determined to avoid the alarming prognosis, and without any knowledge of the autism spectrum, she decided to fully commit to her son, quit her job, her professional career as an industrial engineer and started to research the different learning methodologies. This is a very common reality for parents of autistic children.
Pilar's story, Consultant in Autism and Neurodiversity, was one of the stories shared at our very first Fuckup Nights Autism edition in Spanish, along with other mothers of children on the autistic spectrum, and a talk by Alexia Rattazzi, psychiatrist and cofounder of PANAACEA, a non profit organization that aims to enhance the living standards of people with autism and their families.
For this blog post, we spoke to Gaby Fusco, the person in charge of Communications at PANAACEA, about the impact that raising a child – with this condition – has on the mental health of the parents.  Gaby is also the mother of two girls, one of them on the autistic spectrum.
But what does Fuckup Nights have to do with this topic? Does the concept of failure have a place in the context of autism?
Taking care of the caregiver
 When we talk about autism, we automatically think of the children. But what about the caregiver? What happens to the family, the support network and those that surround them?
Gaby tells us:
"One of the main challenges is to understand that as a mother, we need some space for ourselves. We live with a constant desire of learning and consuming information since we know this can bring us closer to our children, it is certainly important, but we also need to know when to stop and seek a space for disconnection." 
The main challenge is to understand the importance of creating a space for oneself. Slow down and look inside. What do I need? Do I have a therapist? Do I have a space to externalize what I feel? Is there an activity I can do to connect with that?
The caretaker is co-regulated with his/her kid, and any kind of disruption can be perceived. To be fully ok with others, we first need to be ok with ourselves, and hence, fully offer ourselves, to establish healthy connections and strong bonds.
We must acknowledge the importance of recognizing ourselves as human beings, even before recognizing ourselves as parents, it is important to understand that at times, we should connect with our inner selves, and for that, it's important to delegate, let go and ask for help.
Information is power
Gaby connected with PANAACEA as an attendee of a parents workshop, she was pregnant with her second child, and after having visited numerous doctors and possible therapists for her oldest daughter. An exhausting process during which she constantly questioned herself: Why me? Why my daughter?
"At PANAACEA you work from another place (…) A place with strategies changes your life, and the vision for your children. You learn to focus on their strengths and how to boost them. It's a space where I can find strategies and different aspects to my daughter's condition."
-Gaby Fusco

The self care of a parent, aside from the "taking care of the caregiver" mantra, is also to have access to truthful and quality information, shared with kindness and clarity, to know your child's rights, the right to health and education. Self care is not only about meditation, relaxation and leisure. It's also debunking the myths (among society and parents) about the available tools and strategies. Work as a team, along with the professionals.
Words matter. Autism is constantly labeled as a disorder, a strong and negative connotation that is still used in society. Gaby and the team at PANAACEA opt for using the term "condition". Since it speaks about inherent characteristics in some individuals.
"A word that speaks of diversity, and invites us to accept it as a society, something that can enrich us from the vast variety of characteristics each individual can contribute to a community." says Gaby, who believes that parents of autistic children are constant and resilient.
They have to face challenges that don't have to do anything with their kids, but with society. They have resilience tattooed on them. Something we can relate to a lot at Fuckup Nights 😉
Are conversations about failure valid within the context of autism?

"Failure, for me, is trying to sign your children up for a regular school and having to visit 29 different institutions before finding one. Failure is wanting to exercise a right and finding a barrier in society." -Gaby Fusco

Yes, if failure has to be mentioned in the context of the autistic spectrum, it has to be connected with society.
A parent of a child with autism has to deal with thoughts about a future without them: The life of a son or a daughter after the parent, the opportunities he or she will have when the primary caregiver is gone, the opportunity to work, love, have a healthy sexual life and be happy. Uncertainty.
Aside from informing themselves, planning teenage years, adulthood and learning to forestall is crucial to have a sense of control, and to fight against the fear of the future. However, the task of fighting uncertainty is not only in the hands of an autistic person's closest circle.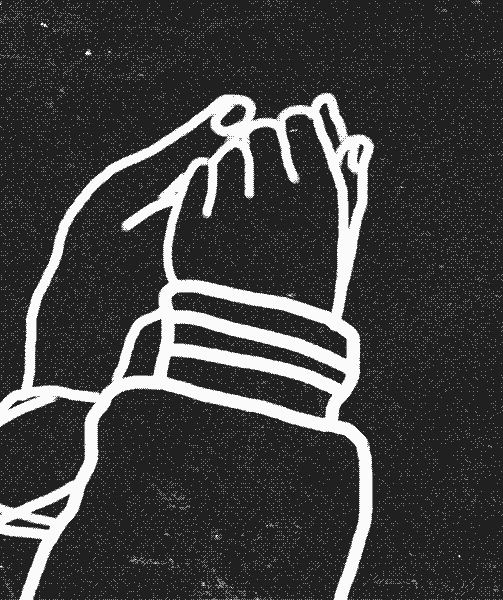 And that's where we need to talk about another fucked up thing about society: false inclusion. And it's something we can actively work on counteracting. 😉
Coexistence. A term fully present at PANAACEA: Each individual in their own place, respecting others and their characteristics. It's not a matter of having to depend on others and asking to get a space. It's only about a life of plain coexistence, where people can kindly respect the different characteristics of others. In a nutshell, the solution to many social problems.
You might ask, but what does that have to do with me? I don't have a direct relative with autism. You just need to look closer. 1 out of 54 children of school-age are on the autstic spectrum, an important statistic that makes this closer to us than we realize. Maybe that kid throwing a tantrum in the street, or that mother crying in the supermarket have a different reality to ours, and deserve less judgemental opinions, and more empathy.
We can improve the reality for many by understanding that children are not the problem, the problem is our lack of empathy, our inflexible concept of inclusion and unwillingness to accept the enormous diversity of characteristics of children. And, in the end, of practically any human being.
We're not being asked to read a manual, watch tutorials or study to be more comprehensive in our understanding, it's enough to ask and let prejudices out. The stories of Pilar, Gaby and many other people living with relatives on the autistic spectrum are similar to other stories of different conditions and capabilities.
We'd like to thank Gaby Fusco, and PANAACEA for their orientation while organizing our first Fuckup Nights Authistic edition, and the guidance for the creation of this special content. One of the many ways this organization fulfills its mission is by offering Online TEM Workshops for parents (in Spanish) a virtual space to acquire special tools that can be developed everyday at home. These workshops are free for any Spanish Speaking parent that might find them useful. We'd like to invite you to take a look:  tem.panaacea.org 
Rich
Comms & social media
Content & typos creator. Rich runs Fuckup Nights blog, newsletter & social media. He probably posted this blog by himself, and thinks it's awkward to write his own bio. Fuckuppin's mom.